2018-12-29 09:04:38 UTC
Locations
Naivedyam
Hauz Khas,
New Delhi,
Delhi - 110016.
Ph: 01126960426

Naivedyam
Kalkaji,
New Delhi,
Delhi - 110019.
Ph: 01126236364

Naivedyam
East Patel Nagar,
New Delhi,
Delhi - 110008.
Ph: 01125862929

Naivedyam
Sector 63,
Noida,
Uttar Pradesh - 201301.
Ph: 01204223608

Problem getting benefits?
Write to us and we will get back to you within an hour.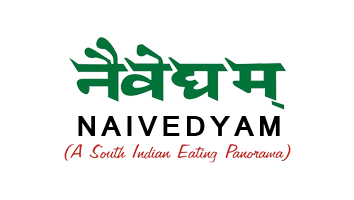 Naivedyam
Accepts Credit Cards
Dine-In Available
Air-Conditioned
Naivedyam is the place to be for authentic South Indian cuisine in Delhi. It is a place that is devoted to give the guest the absolute best in terms of food quality and fine dining experience.
Locations
Naivedyam
Hauz Khas,
New Delhi,
Delhi - 110016.
Ph: 01126960426

Naivedyam
Kalkaji,
New Delhi,
Delhi - 110019.
Ph: 01126236364

Naivedyam
East Patel Nagar,
New Delhi,
Delhi - 110008.
Ph: 01125862929

Naivedyam
Sector 63,
Noida,
Uttar Pradesh - 201301.
Ph: 01204223608