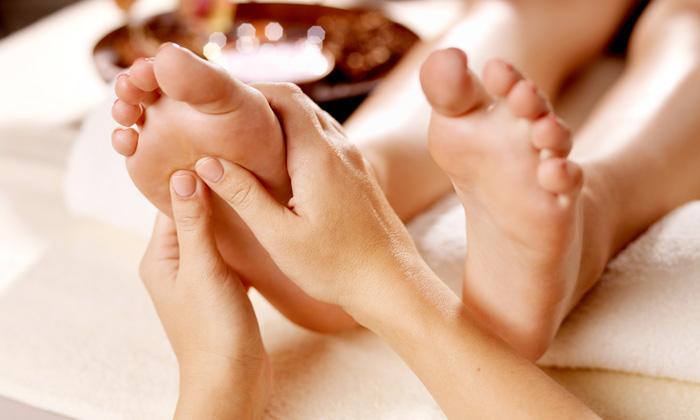 2019-06-15 05:38:22 UTC
Problem getting benefits?
Write to us and we will get back to you within an hour.
Foot Massage & Foot Spa
Head & Neck Massage
Shoulder & Back Massage
Located in Powai, Happy Feet Spa is an exclusive spa dedicated to pampering your feet. At Happy Feet Spa, they've built a team of customer oriented professionals who all work together to give you a refreshing and memorable spa experience. The spa offers a soothing and comfortable setup where you can simply sit back and relax as the experts make good use of their skills to make sure that you go back with happy feet!