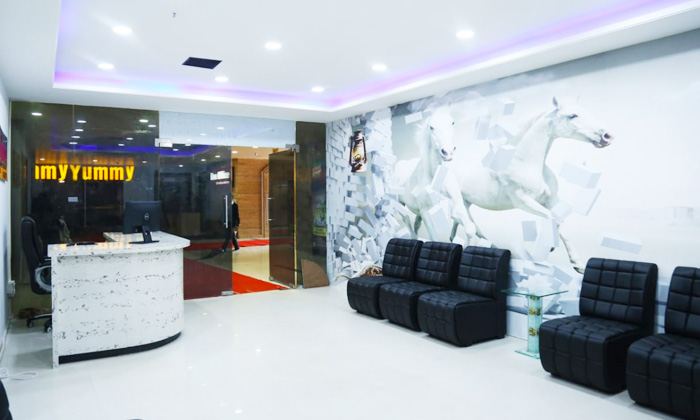 2019-06-16 07:17:12 UTC
Problem getting benefits?
Write to us and we will get back to you within an hour.
Hair Coloring
Hair Straightening
Hair Spa
Hair Cut
Waxing
Facial
Manicure
Pedicure
Rejuvenate your mind, body and spirit with a trip to Rejuvadent. Set within the Piccadily Square Mall in Sector 34A, Chandigarh, Rejuvadent is an upscale spa that works to offer rejuvenation services designed to help rid your body of its stress and aches and pains. They employ talented and experienced professionals who make use of top-quality products and techniques to ensure the best results. When the drudgery of life gets you down, a trip to Rejuvadent is just what you need to renew your energy.
Locations