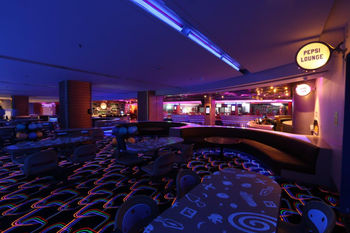 2019-06-24 18:17:47 UTC
Problem getting benefits?
Write to us and we will get back to you within an hour.
Chill with your friends & colleagues in an all new innovative way and exciting concept with GURGAON PUB EXCHANGE BY SMAAASH! Designed to give you the feel of a real stock exchange, the features of the Pub include proprietary software and trading servers. The pub is also lined with LCD screens, LED tickers and the legendary stock market 'gong', all of which add the 'traders' charm to this fun concept. The place offers the insane, unpredictable vibe of a stock market. The difference being that instead of betting on stocks, you bet on drinks!
 
 The prices keep fluctuating based on the demand of the drink and are displayed on screens at all corners. Customers can compete with each other and the system to score the best prices on their choice of drinks. Almost every Indian loves trading & Gurgaon Pub Exchange aims to create an environment where the customer always wins. Think of it as happy hours where you control the prices of all the drinks any time!